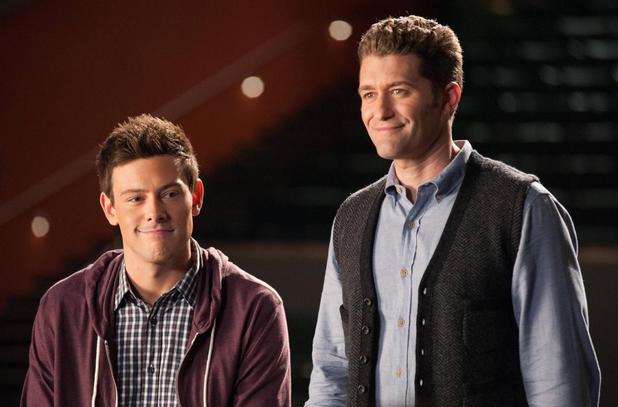 Cory Monteith's tragic death has brought the 'Glee' cast closer than ever. Matthew Morrison tells HollywoodLife.com how he's coping with Cory's loss, now that the final season is on the horizon.
Cory Monteith died on July 13, 2013 from an accidental drug and alcohol overdose. More than one year later, Gleeks everywhere still hold Cory close to their hearts — especially everyone in the Glee "family." Matthew Morrison, 36, reveals, "Cory and I were definitely the tightest," and tells HollywoodLife.com how the cast has changed without the actor on set.
With the sixth and final season of Glee premiering in early 2015, star Matthew Morrison takes a look back and reflects on his time on the series. Of course, Cory Monteith, who was tragically found dead in his Vancouver hotel room on 2013 at the age of 31, is a large part of Matthew's memories.
"It's been up and down, we've had our highs and our lows," Matthew told HollywoodLife.com at Los Angeles Confidential's Hamilton Behind The Camera Awards in L.A. on Nov. 9. "The passing of Cory was a hard thing on all of us, but I think it's really brought us all closer.  I will look back on this time as very fond memory."
Matthew — who will return to Broadway, starring in Finding Neverland's lead role, announced on Monday, Nov. 11 — adds that the people on set have been the best part of the show, but admits he was the closest to Cory.
"Cory and I were definitely the tightest," he says. "Since he's passed, I've really gotten really close with Chord [Overstreet] and so that's been really fun. Lea [Michele]a nd I have known each other forever and Jenna [Ushkowitz] and I have known each other forever… I've experienced some friendships that I will always have. Our camera operator is one of my great friends, it's our family we have spent the past seven years with them. I have nothing but high regards and praise for those people."
Matthew also told HollywoodLife.com about another very important person in his life: his wife, Renee Puente! The couple wed on Oct. 18 in Maui, after dating for three years. "I think I knew that she was the one," he tells us exclusively. "Consecutively like day after day, she kept proving things…three months into our relationship, I was on tour with NKOTB and Backstreet Boys and she came on the road with me and lived in a tour bus with me. I knew then it was going to be like this is either going to work or it really isn't, and it really did.  Since then, it's been incredible."
Source: HollywoodLife